Remembrance Appeal
Their sacrifice gave us a today. Now they need a better tomorrow.
Error: Please select an donation amount or enter a new amount in the 'or choose a different amount' text input
When RAF veteran Tony's cataract operation went badly wrong, his entire life fell apart.
He was so devastated, he wasn't sure he would have a tomorrow. "I felt that I was in a dark, dark hole and I might as well jump right in and end it all."
Your support gave him hope.
When he visited our Centre of Wellbeing, Tony learned there was life after sight loss. He was introduced to the rehabilitation staff and specialist equipment that would help him to walk, read and cook unassisted. He met blind veterans who welcomed him to the "family" and who shared their experience and their support. Tony could look forward to tomorrow.
You can transform the life of a blind veteran
After years of service and sacrifice, no blind veteran should have to fear their tomorrow. Your donation could provide the one-to-one support and equipment that will give them back their independence and their pride.
It could provide a cane so they can safely go out, a scanner so they can read their post without asking for help or talking kitchen equipment so they can cook for themselves. It could provide a computer so they can connect with friends and family.
These items are life-changing for a blind veteran.
Please donate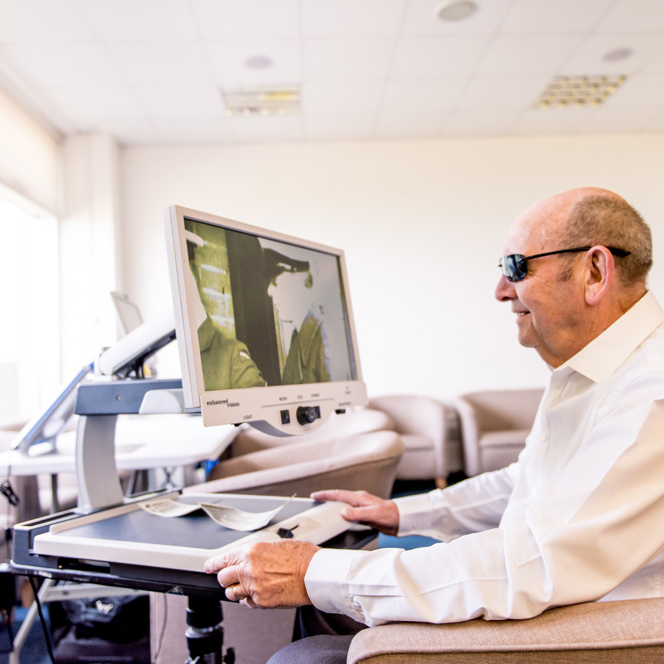 "They gave their lives for what we have today."
Tony doesn't ask for much, but he does request help to march on Remembrance Sunday. He has taken part for over 30 years and knows just how important it is. He took blind veteran Ron, who featured in our previous appeal, to visit the Japanese prisoner of war camp he had been in — and lost his sight in. Tony will never forget his "brother" Ron and all he did for us.
Tony is immensely grateful for where he is today but he's mindful there are still thousands of ex-Service men and women struggling with sight loss, who dread their tomorrow. We must make sure they have the support they need. 
Will you give blind veterans the tomorrow they deserve?
We must honour the service of our veterans. And what better way than to provide them with an independent and joyful tomorrow.
Please give today
Remembering Eddie
Everyone at Blind Veterans UK will never forget Eddie, who sadly died earlier this year. D-Day veteran Eddie, who won the Legion d'Honneur for his role in liberating France, was a wonderful member of our community.
On Remembrance Sunday and every day, we will remember him.
Read Eddie's story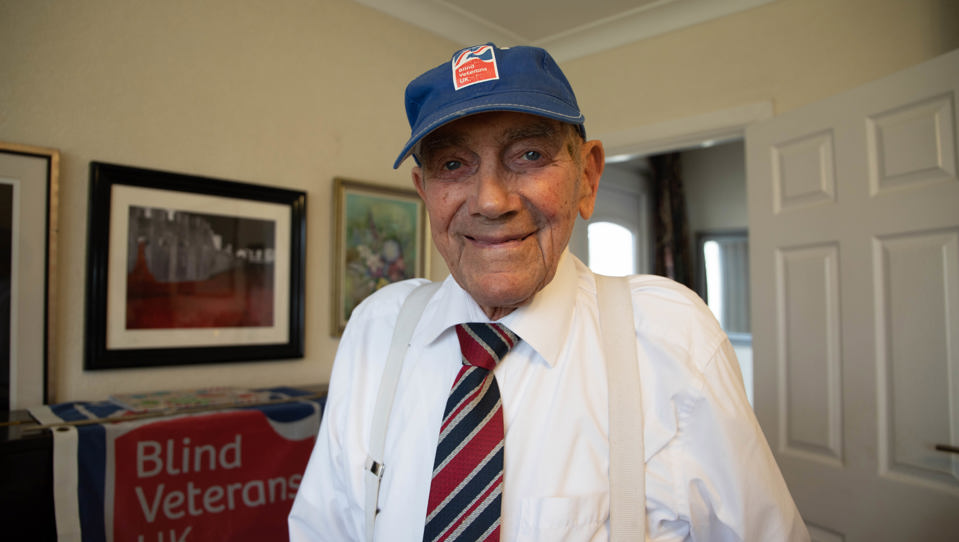 Find out more about Blind Veterans UK
Plan an activity or event to ensure the fallen and those left behind are not forgotten.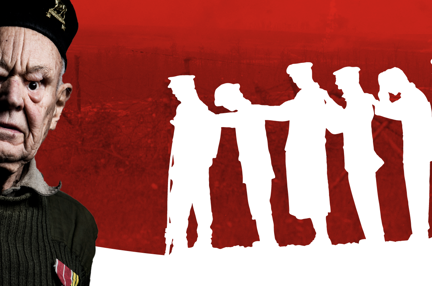 Have some fun, help blind veterans and be in with a chance to win some cash by playing our raffle and lottery.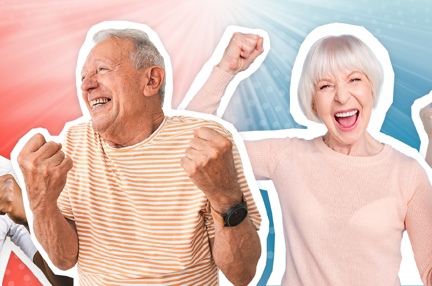 Volunteers are crucial to the work we do. Find out how you could make a huge difference to blind veterans' lives.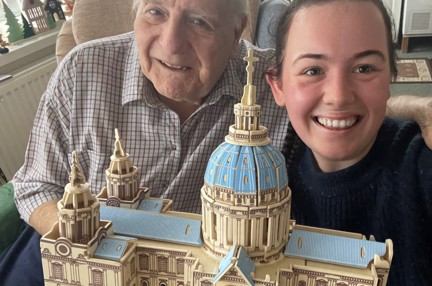 Sign up for email updates
We would love to send you updates about our work and how you can support us.
You can change your contact preferences at any time by calling us on 0300 111 2233 or emailing us. See our privacy policy for more details.