Act of Remembrance and coffee morning
Published on 3 Nov 2023
We are hosting an Act of Remembrance and coffee morning at our Llandudno Centre of Wellbeing on Saturday November 11.
Members of the local community are invited to mark Remembrance with our blind veterans at the centre between 10am and 12.30pm.
The event is an opportunity to come together to remember the fallen in a service led by Reverend Julia and music from Beulah Brass Band.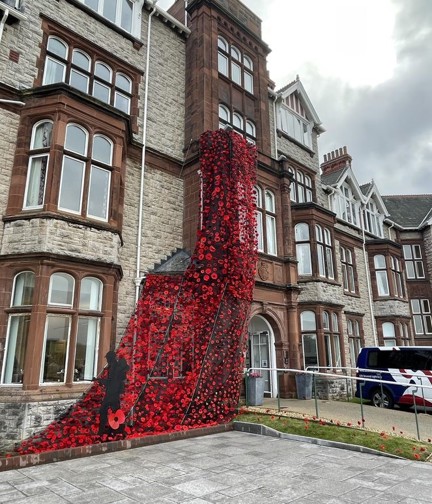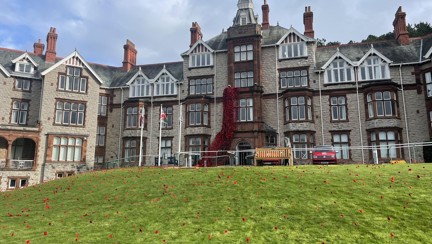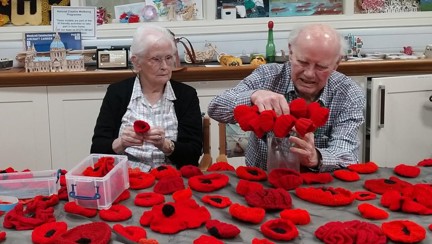 Attendees can view the 'Field of Remembrance' at the centre which is an annual display of knitted poppies made by veterans, volunteers and supporters of our charity which has been growing since it was first laid in 2016.
Those at the event will have the opportunity to add a poppy in remembrance of their own loved ones.
Admission is free and there is no need to book.
Military Week
The event is part of our annual Military Week at the Llandudno Centre. More than 40 blind veterans and their partners from across the United Kingdom will be staying at our centre for a week-long break, taking part in military themed activities, modern and historical warfare presentations and museum visits.
This is just one of the themed stays we offer at the centre which are designed to give blind veterans an opportunity to discover and reconnect with hobbies or interests they thought may be inaccessible to them after sight loss.
Rosina, Community Engagement Lead at the Llandudno Centre said:
"Remembrance is a significant time for our blind veterans as we remember those who made the ultimate sacrifice.

"Military Week provides veterans with an opportunity to reflect upon and revisit their own memories of service while surrounded by others with shared experiences."
You can get involved this Remembrance
Sign up for email updates
We would love to send you updates about our work and how you can support us.
You can change your contact preferences at any time by calling us on 0300 111 2233 or emailing us. See our privacy policy for more details.