Games & quizzes with Alexa
Published on 3 Nov 2022
If you want to test your general knowledge, have some fun or just pass the time on a rainy day, Alexa has some great games and quizzes. 
On this page, we run through some of the best entertainment options available.
New to Alexa? Find out more about getting started.       
Playing games on Alexa
Alexa has a range of games available. If you're not sure what you want to play, just say, 'Alexa, play a game'. If you don't like the game Alexa suggests, just say no and ask for more options. You can also choose games by category, such as quizzes, trivia, puzzles, music and TV game shows.  
TV game shows
If you are a fan of TV game shows, you can play them yourself at home. Try asking Alexa to open Deal or No Deal, Pointless, The Chase or Who Wants to be a Millionaire?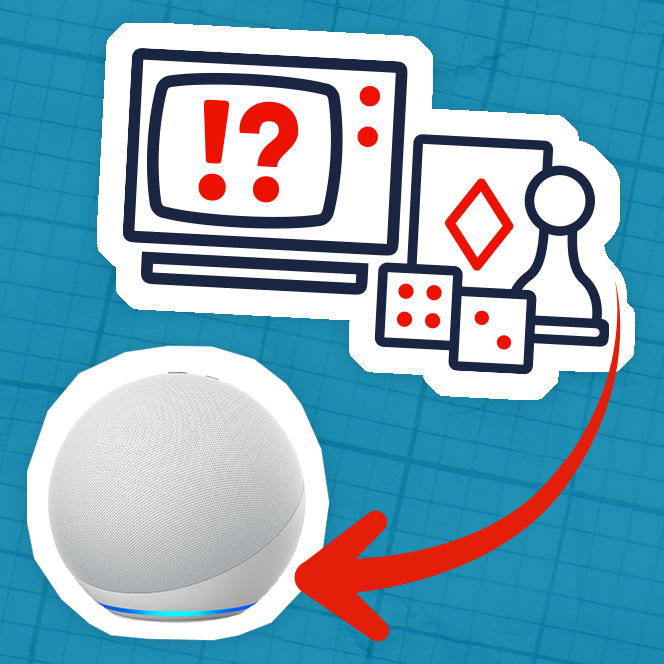 Challenge yourself with quizzes & trivia
Question of the day
If you want to keep your mind sharp every morning, say, 'Alexa, play question of the day'. She will read out a question and four answer options. To answer, you need to say, 'Alexa' and either A, B, C or D. If you get the answer right, you will be given another bonus question.
If you find these questions too difficult, say, 'Alexa, play true or false' for an easier quiz.
Quick-fire quiz 
If you're feeling brave, say, 'Alexa, play quick-fire quiz'. You'll have just one minute to answer each question. If you don't know the answer, just say pass. The aim is to answer as quickly as possible and carry your remaining time over to the next question. You'll gain time for correct answers, but lose it if you get an answer wrong. 
Testing your memory
Alexa's age smart skill can help to assess and improve your memory with fun games and tests. Help keep those grey cells active by saying, 'Alexa, open age smart'. 
Always ask if you're unsure of something 
There's no such thing as a silly question. If you are a Blind Veterans UK beneficiary and need more information, call our helpline on 0300 111 22 33.
If you are not yet a Blind Veterans UK beneficiary, you can find more information in our urgent help section. 
You can also get advice about sight loss from the RNIB. Contact the RNIB helpline on 0303 123 9999, email them or say 'Alexa, call RNIB helpline' to an Alexa-enabled device.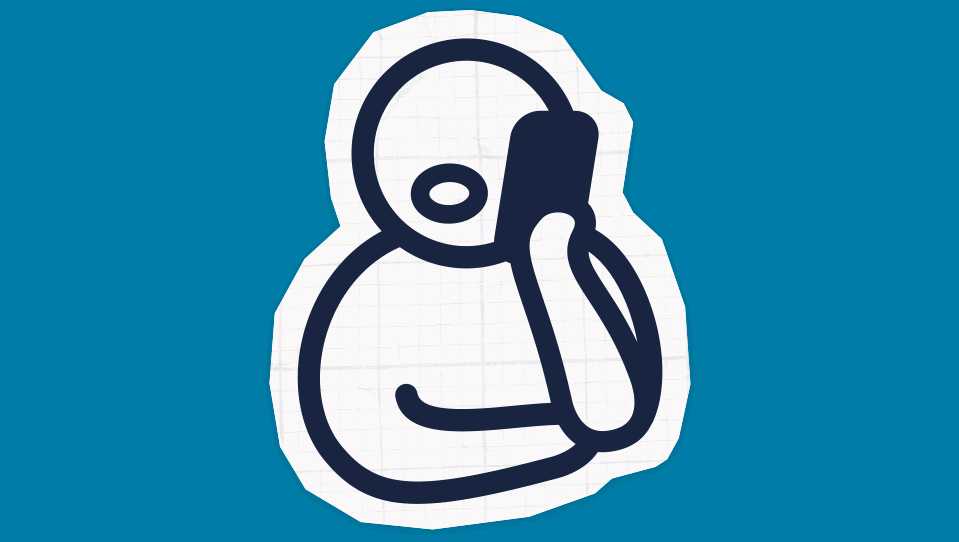 Find out more about Alexa
14 Oct 2022
Find out how to get set up and start using your Alexa-enabled device around your home.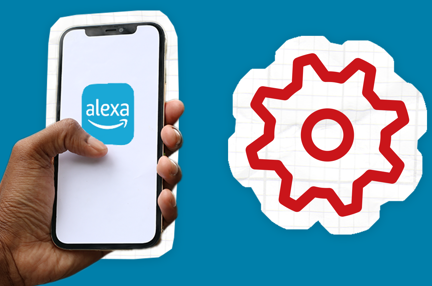 13 Oct 2022
Find out how a smart speaker can make daily tasks easier for people with sight loss.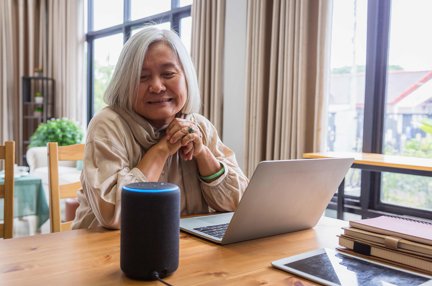 16 Oct 2022
If you have an Alexa-enabled device, you can stream music and radio stations without fiddling with dials or buttons.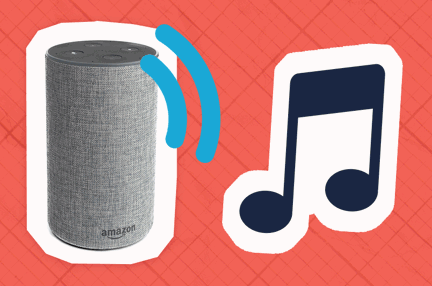 Sign up for email updates
We would love to send you updates about our work and how you can support us.
You can change your contact preferences at any time by calling us on 0300 111 2233 or emailing us. See our privacy policy for more details.