Billy joined the army straight from school and worked his way up to Staff Sergeant in the Royal Horse Artillery.
In 1997, while serving in Bosnia, he contracted a rare virus which cruelly took his sight.
He was devastated and, with a young family to support, at a complete loss at how to cope. He says, "I felt as if my future had slipped through my fingers."
But since receiving rehabilitation and training from us, he's gone on to live a remarkably full life. He says, "There's no other organisation in the world that could have helped me in the way Blind Veterans UK has."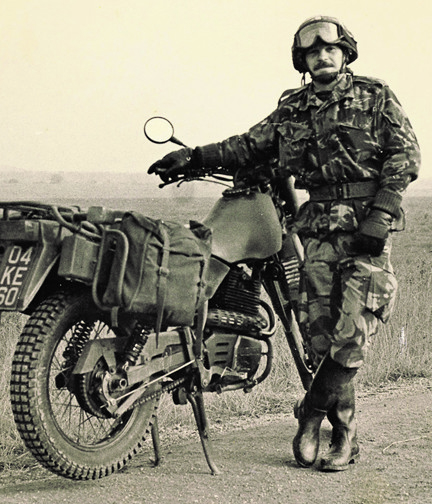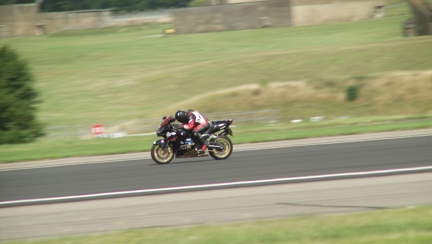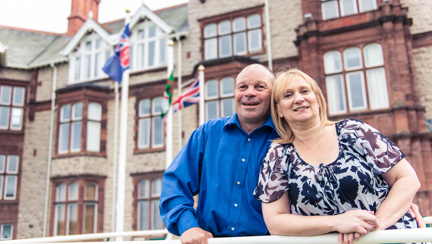 Waking up blind
Billy served in Bosnia for seven months, enjoying life, with a promotion on the horizon.
He says, "I loved my service and had so many passions - boxing, mountaineering, horse riding, motorcycling. I did it all."
But then tragedy struck when he became involved in exhuming war graves.
He says, "I was immersed in chemicals and germs which somehow got into my eyes, infecting both my optic nerves. I lost my sight in one eye, then I woke up one morning completely blind. It was terrifying."
Meeting other blind veterans
Fortunately, unbeknown to Billy, Karen contacted us, and we invited him for a two-week stay at one of our Centres of Wellbeing. Initially he refused, but later changed his mind.
He says, "I'd never met a blind person before and thought they'd all be miserable, but I knew Karen was on the verge of leaving me and I had no choice but to go.
"To my amazement, I walked in and was met by chatter and laughter. I thought, 'These aren't 'the blind' I imagined; they're just normal people!"
Getting 'Billy' back
Billy's stay was life changing, not least because he was so inspired by the other veterans he met who were in the same boat yet getting on with their lives.
He says, "Being blind felt horrendous because I was so restricted. What I learnt from Blind Veterans UK is that I could still do everything I wanted - I just had to learn how to do it differently. This gave me so much hope.
"When I got home, Karen could tell straightaway a profound change had occurred in me. I remember her saying, 'Looks like we've got Billy back'."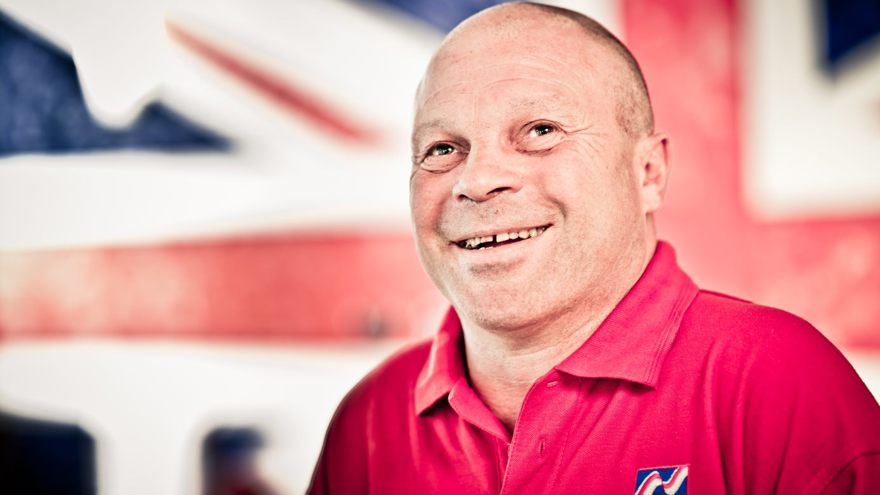 Achieving success in life
Soon Billy started really living again: horse riding, skiing, running marathons, studying drama and comedy. He even broke the world blind land speed record on a motorcycle and featured on BBC show, Top Gear.
These days, he's well known in his local community as the affable Town Crier. He also works for us as our Member Engagement Officer, dedicated to helping other veterans overcome the challenges of sight loss.
He says, "'Success' to me means a happy family, a full-time job and lots of interests and friends.
"Only Blind Veterans UK could have helped me achieve this. They gave me a second chance at life."
Read more veterans' stories
Shot by a sniper, Simon's military career was over. He now works for our charity, helping to recruit new veterans.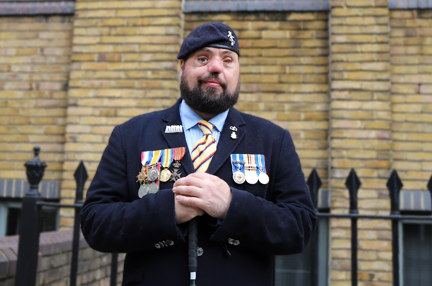 Ken was isolated after he lost his sight and his wife died. But meeting our volunteer, Liam, changed his life.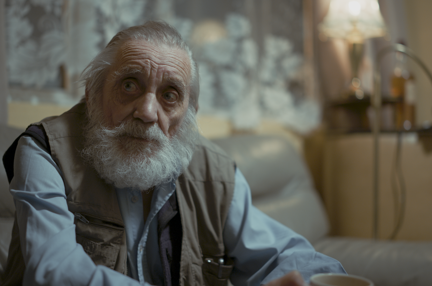 Chris was a young dad at the height of his career when he was blinded on duty. See how he turned his life around.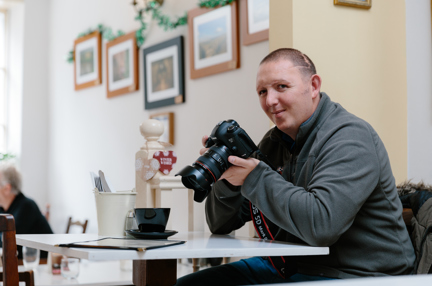 Sign up for email updates
We would love to send you updates about our work and how you can support us.
You can change your contact preferences at any time by calling us on 0300 111 2233 or emailing us. See our privacy policy for more details.