In 2010, just weeks after landing in Afghanistan, Rob's life was turned upside-down.
A horrific explosion caused multiple injuries to his head and face, destroying both his eyes. He was just 23.
He says, "I went from being a frontline soldier, working with special forces, to having to hold someone's hand to walk down the street."
Fortunately, we were there to help Rob regain his independence and, today, he's living a successful life as a proud father and martial arts champion.
He says, "All my achievements have been thanks to Blind Veterans UK."
In his own words
 Rob speaks about losing his sight in Afghanistan and rebuilding his life.
A horrific explosion
Just weeks after landing in Afghanistan, Rob was seriously injured when his comrade unknowingly triggered a fatal explosive device.
One of Rob's eyes was destroyed immediately while the other was so badly damaged it had to be removed later in hospital.
Rob says, "Everything I knew about how to live had just been ripped away from me. I knew I had no chance of regaining my sight. That was basically it for me."
Starting over again
We visited Rob in hospital and invited him for training and rehabilitation at one of our Centres of Wellbeing.
Rob says, "I was astonished at how efficient Blind Veterans UK was at taking care of my rehabilitation. None of the other support programmes I was offered came close."
During his stay in our specially-adapted rehabilitation accommodation, we taught him the skills he needed to be able to live independently.
Rob says, "They brought me back to the world and put me back in touch with everything a normal able-bodied, sighted person could do."
Banter and camaraderie
Rob was also spurred on by the other blind veterans he met at the Centre who were enjoying life despite their sight loss.
He says, "I met by veterans from all corners of the Forces, from elite soldiers to those who'd served in the Second World War.
"The banter and camaraderie felt like a breath of fresh air and to hear about their achievements was mind-blowing. It made me want to find out what I could achieve without sight."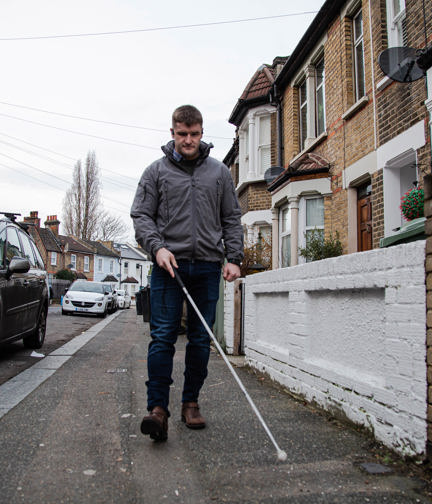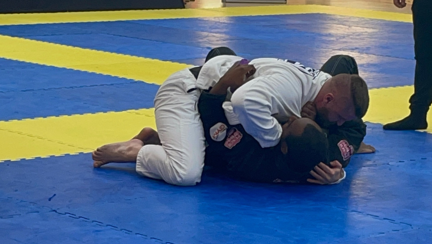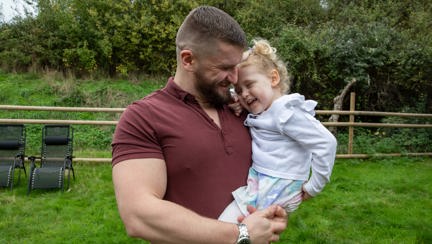 Becoming a sports champion
Rob gradually became more active again, venturing out by himself and accomplishing day-to-day tasks. Now a father, he loves that his kids can see him doing things for himself.
He says, "Being a parent would have been a lot harder without the training I received. I used loads of little tips and tricks from the staff and other veterans to have fun with my kids in a safe way."
He also developed a new passion for martial art, Brazilian Jiu Jitsu, and, incredibly, has become a World Champion in the sport.
He says, "I've mostly entered able-bodied competitions and have an impressive record of winning against able-bodied athletes. It's amazing really.
"All of it's thanks to Blind Veterans UK."
Read other veterans' stories
Our tribute to a much-loved D-Day veteran who lost his sight later in life and found our support life-changing.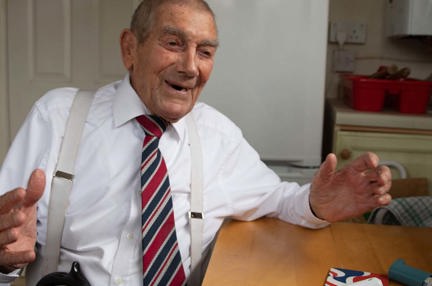 Shot by a sniper, Simon's military career was over. He now works for our charity, helping to recruit new veterans.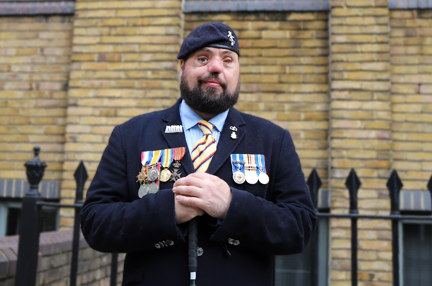 Chris was a young dad at the height of his career when he was blinded on duty. See how he turned his life around.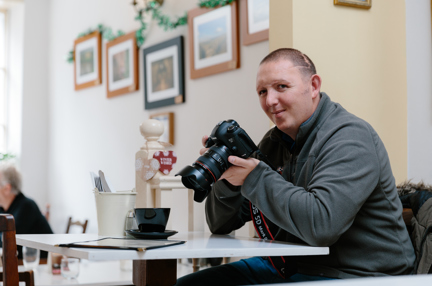 Sign up for email updates
We would love to send you updates about our work and how you can support us.
You can change your contact preferences at any time by calling us on 0300 111 2233 or emailing us. See our privacy policy for more details.