Using Alexa for health & wellbeing
Published on 17 Oct 2022
Alexa is a great tool for managing your general health and wellbeing. 
You can ask Alexa for basic medical information via the NHS, and find a range of tools to help you to meditate and combat stress and anxiety. Find out how to make the most of these features below. 
New to Alexa? Find out more about getting started.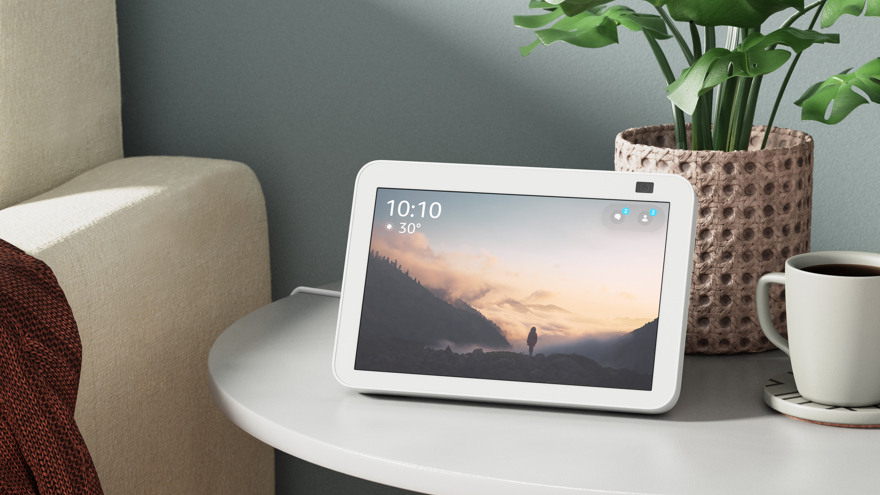 Meditating with Alexa
Alexa has a number of features to help you relax and reduce stress and anxiety. 
Guided meditation
If you'd like to try guided meditation, try the Meditation of the Day for Calm app. It offers a daily meditation lasting up to eight minutes. It will take you through a range of breathing exercises to help you tackle stress and improve your focus. Just say, 'Alexa, open guided meditation'. 
Meditating by yourself
If you'd like to meditate yourself without guidance, you can use the meditation timer. Say, 'Alexa, open meditation timer', and you'll hear calming sounds for a set time while you meditate. 
Relaxing sounds
If you'd just like to hear some calming sounds so you can switch off and relax, say 'Alexa, play spa music'. You'll hear soothing tunes to help you combat anxiety. 
Mindfulness
Mindfulness if a form of meditation where you focus on increasing your awareness of your body and your surroundings. Find out more by clicking on the link below.  
How to be more mindful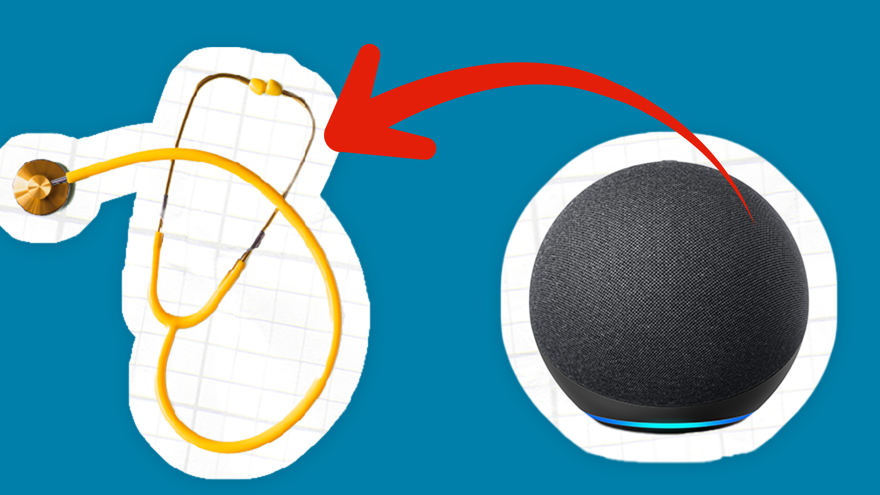 Basic medical information
Alexa can give you answers to simple health questions and offer medical advice from the NHS. Try saying: 
'Alexa, what are the symptoms of diabetes?'
'Alexa, what are the symptoms of high blood pressure?'
You can also use Alexa's timer function for medication reminders, for example:
'Alexa, set a timer for my blood pressure pills at 9am every day'
'Alexa, remind me to check my blood sugar levels at midday'
Speak to your doctor if you're worried
Remember, this feature is not a substitute for professional medical advice. Talk to your GP if you're feeling unwell. If you have an urgent medical problem, call NHS 111 or use the link below. If you have a medical emergency, call 999.
Always ask if you're unsure of something 
There's no such thing as a silly question. If you are a Blind Veterans UK beneficiary and need more information, call our helpline on 0300 111 22 33.
If you are not yet a Blind Veterans UK beneficiary, you can find more information in our urgent help section. 
You can also get advice about sight loss from the RNIB. Contact the RNIB helpline on 0303 123 9999, email them or say 'Alexa, call RNIB helpline' to an Alexa-enabled device.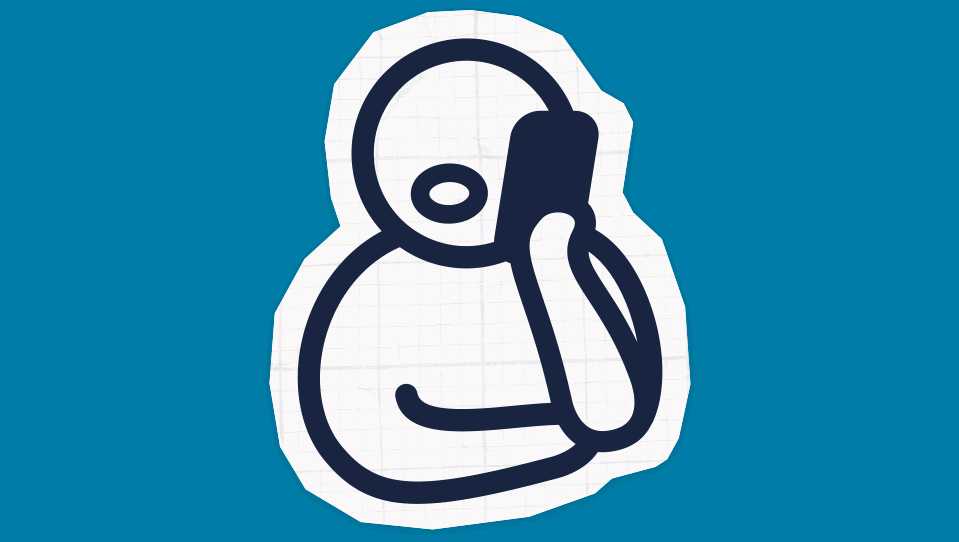 Sign up for email updates
We would love to send you updates about our work and how you can support us.
You can change your contact preferences at any time by calling us on 0300 111 2233 or emailing us. See our privacy policy for more details.